Southview Child Care Program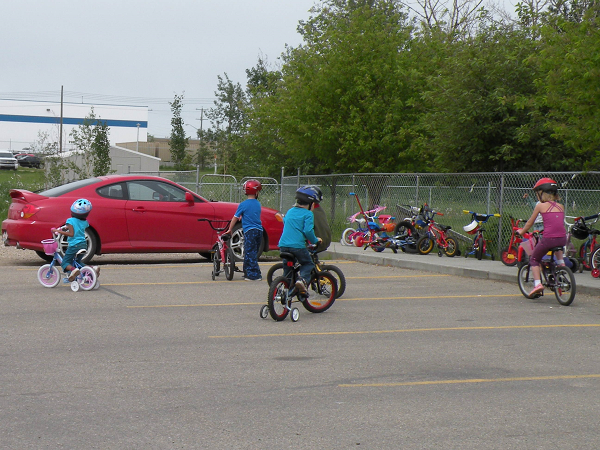 Program
The purpose of our program is to foster development of the child as a whole person in a stimulating, happy, and secure environment. We follow the FLIGHT Curriculum model.
FLIGHT Curriculum defined: "When teachers are keen observers, when they notice not only what children are doing and playing at, but also how they are playing and what they are saying as they play, they are in a strong position to develop curriculum based on their observations." (Emergent Curriculum in Early Childhood Settings; From Theory to Practice. Susan Stacey. 2009)
The program is geared to providing maximum opportunity for the child to develop her/his potential: physically, emotionally, psychologically, socially, and intellectually.
Our program is divided into three age groups: Caterpillar (2 - 3.5 year olds), Butterfly (3.5 - 4.5 year olds), and Kindergarten (4.5 - 6).
Each child is able to progress at his/her own rate and ability. Individual Program Plans are developed for children with special needs.
Our aim is to foster growth and development of the child as an individual in an inclusive group setting, and to encourage understanding of his/her physical and emotional environment.
Each child will have the opportunity to learn and develop self respect, self expression, self sufficiency, self control, and responsibility, all of which will enable him/her to become a confident individual.
We sincerely believe that your child's stay at SCC will be a happy and rewarding one and that the knowledge and experience she/he gains here will be beneficial throughout later life.
Physical Environment
The physical environment determines how the child will learn and interact with peers and their teachers. "It conveys the message that this is a place where adults have thought about the quality and the instructive power of space. The layout of the physical space is welcoming and fosters encounters, communication and relationships. The arrangement of structures, objects, and activities encourages choices, problem solving, and discoveries in the process of learning. There is attention to detail everywhere - in the colour of the walls, the shape of the furniture, the arrangement of simple objects on shelves and tables." (Designs for Living and Learning; Transforming Early Childhood Environments. Deb Curtis and Margie Carter. 2003)
Our space consists of two bright play areas (Caterpillar and Butterfly groupings), a separate Kindergarten classroom, and two spacious bathrooms. We have developed a "sensory room" which includes a variety of swings, balls, and other items designed to meet the needs of children who require sensory input; all children have access to this space. We also have access to a music room and gymnasium.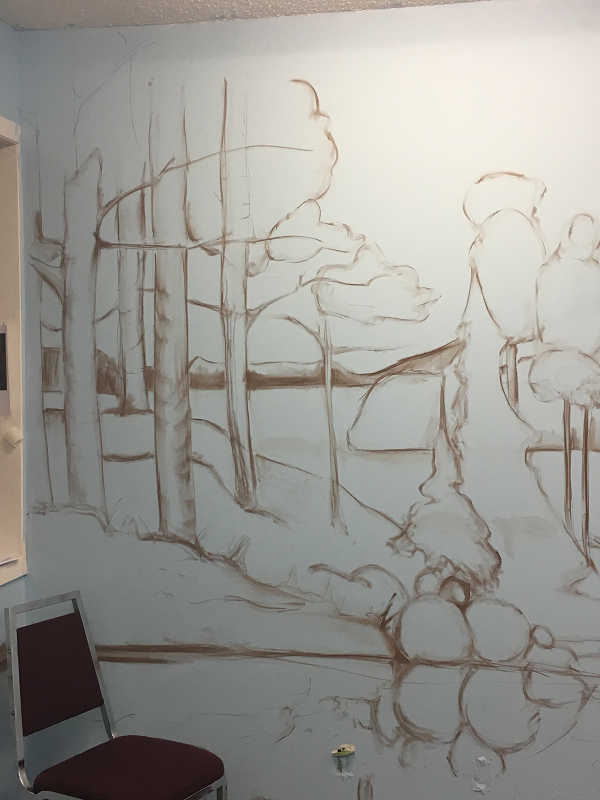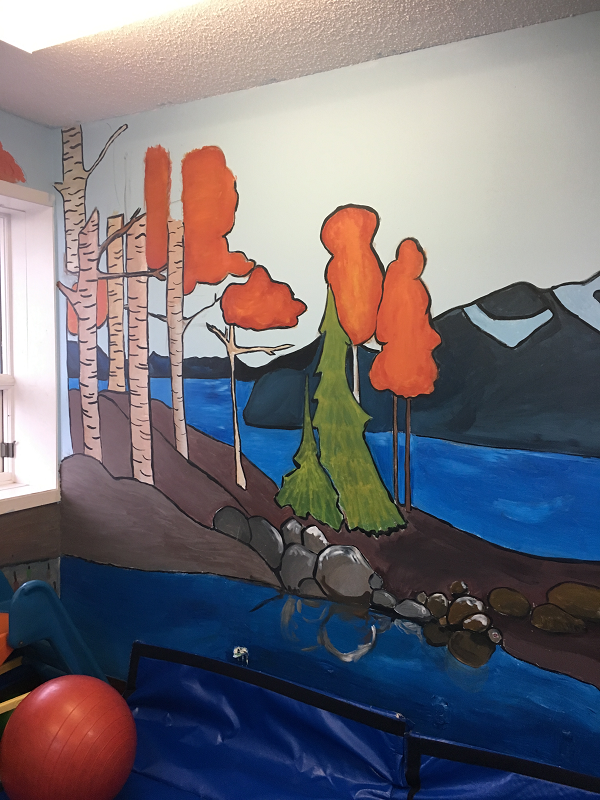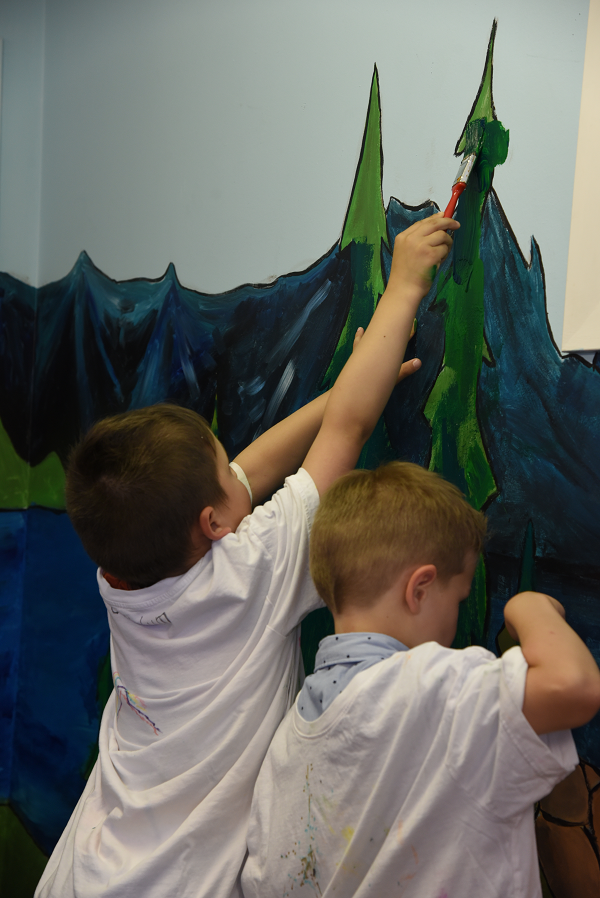 Sensory room painting provided by Dan Knott Junior High School students
(the art teacher was a parent in our centre).